Info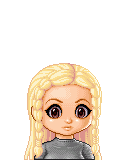 District 13
District Partner: Austin Mach
Age: 15
Weapons: Guns, bow and arrow, spaer, knives, axes, swords.
Skills: Smart. fast, good swimmer and runner, has lots of survival skills like making fires, identifying plants, swiimming, hunting and climbing. She also knows how to use guns, shot a bow, throw a spears, knives and axes and how to wield a sword and knife.
Startegy: Team up with Austin and a few other rebell tributes and try to escape the arena together or at least all become victor. Rebell every chance she gets. She won't be afraid of any other tributes.
Token: none
Weaknesses: Afraid of losing friends, always has to be in charge.
Quote: None
History: Born in 13 where she learned all her survival and weapon skills. She thinks the President of 13 is perfect and worships her. She is a true rebell who hates the Capitol, she also hates Careers but not as much as Austin. he secretly has a crush on Austin but she would never, NEVER admit that to anyone.
Personality: Bossy, calm, demanding, gives off the air of superiority and authority. Quiet, smart and calculating.