Info
Everest is one of Angry birds12's Signature tributes
District: 10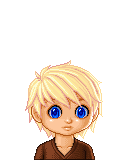 District Partner: Amanda Richards
Age: 18
Weapon: Pitchfork
Skills: Everest is very... strong... from working on a farm all his life, so therefore that gives him an edge. He's good at close combat just because of his larger size, he can easily wrestle an item or weapon away from another tribute or tackle them onto the ground so he can go in for the kill. He's also fairly smart, so coming up with good getaway plans or surprise attacks will be easy for Everest.
Strategy: Make an anti-career alliance and go against the careers. If they can get rid of them off the bat, that will give all the tributes not from 1, 2 and 4 a much better chance of winning.
Token: None
Weaknesses: Can't swim, doesn't know how to catch/forage for food.
Personality: brave, never gives up, inspiring, generous.
History: Everest has always had to work hard in life. He had to start work in the ranches since he was little to support his single mother. Everest is not the best in school so he has to work extra hard to get good grades. When Everest was reaped he knew he had to come back home to his mom.
Notable Games
Beetee16's 375th Hunger Games: (Training score: 7 out fo12) Placed 4th out of 24. Everest had no action on days 1-2 but made up for it on day 3. Everest snuck into the Career's camp and killed one of the members. Everst laid low for teh next few days untill the feast when he meets up with his district partner Indigo. He helped her fight off mutts before recieving some sponsor items. Everst fought in the final battle but was killed.