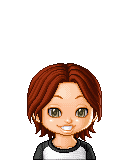 Hudson Reboni
Name: Hudson Reboni
Age: 17
Gender: Male
District: 2
Weapons: Throwing Knives
Strengths: Brute Strength, Hand-to-Hand Combat
Weaknesses: Swimming, Over-Protective
Backstory: Hudson has had a crush on Camille Evander for as long as he could remember. He knew that when she volunteered, he would volunteer as well, so he could protect her. He hoped that the two could pull a Katniss and Peeta and threaten suicide against the Capitol. Now, he had his little sister to take care of. He has to protect her over Camille, but he still loves Camille.
Personality: Protective, Quiet, Solemn, Can get mean if someone provokes him
Fears: Losing his sister and crush
Token: Family photo
Games
Participated In: 100th Hunger Games
Author: Trackstar
Final Placement: 1st Place
Total Tributes: 48
Allies: Shamus Gartley, Josh Gartley, Drina Vox, Valentine Vox, Mila Reboni, Camille Evander, Natalia Evander, Gansis Naten, Marbary Naten, Sabrina Kennady, Kiproy Kennady
Killed: Sebastian Klien, Niamh Casrae, Valentine Vox, Clyde Power, Conifer Whiterock
Killed by: None
Description: Hudson lost two of his allies Mila (his sister) and Natalia in the bloodbath and did not rely on the Careers too much, besides Camille. He survived and made several kills along the way. Camille came in eighth place, and Hudson was devastated by her loss, but he pushed on. On the final day, he almost lost the battle to Marson McKellen, until the Gamemakers decided there would be two victors.
Ad blocker interference detected!
Wikia is a free-to-use site that makes money from advertising. We have a modified experience for viewers using ad blockers

Wikia is not accessible if you've made further modifications. Remove the custom ad blocker rule(s) and the page will load as expected.