Information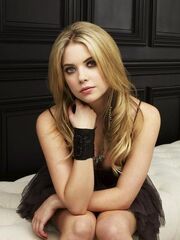 Full Name: Katelyn Summer Roxy Jackson
Age: 17
District: 2
Born: July 13th 1994 
Mother: Fawn E. Jackson (Deaceased)
Father: N/A
Relaitionship: Jake Aistrop
Living With: Jake and his family!

Nicknames: Kate (By Mrs. Aistrop), Katie (By My friends and Jake), Future Mrs. Aistrop (By Jake's Sister Meenie).
Personality/Backstory: Katie is your typical gossip girl and man-stealer. She dated Cato before he was chosen for the Hunger Games and then after Katniss and Peeta won she started dating Cato's friend, Jake.
Ad blocker interference detected!
Wikia is a free-to-use site that makes money from advertising. We have a modified experience for viewers using ad blockers

Wikia is not accessible if you've made further modifications. Remove the custom ad blocker rule(s) and the page will load as expected.