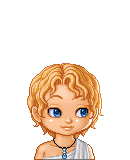 Samson Potts was a tribute made by Jsm13athome and the District 4 male of GrayNinja73's 27th Hunger Games.
27th Hunger Games
Samson volunteered for the Games. He and his District partner, Alanis, were very close and even shared a token, each one wore an orb with District 4 sea water in it, hers gold, his silver. He received a 9 in training. Samson made no kills in the entire Games and died on Day 3, placing 17th, dying after a mountain lion killed him, and Eva Stone from District 2.
Template
Name: Samson Potts
Age: 18
District: 4
Gender: Male
Weapons: Knife, Trident
Strengths: Swimming, Speed
Weaknesses: Hunting, Tree Climbing
Personality: Charming, Dangerous, Sarcastic
Backstory: Samson lives with his girlfriend in District 4. She is currently pregnant with their child. Samson volunteered for the Games because he wants to go in and fight, and to get his girlfriend and child a better life.
Ad blocker interference detected!
Wikia is a free-to-use site that makes money from advertising. We have a modified experience for viewers using ad blockers

Wikia is not accessible if you've made further modifications. Remove the custom ad blocker rule(s) and the page will load as expected.