Welcome to The Hunger Games Roleplaying Wiki! Feel free to join us in chat! Join the Chat>
Tribute of the Month
Each month the admins will choose an outstanding, well put together, interesting tribute. The tribute will be put on display here and it's owner will be gifted a badge to display on the tribute's page or on their user page... or even both!
This month's winner is: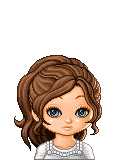 User of the Month
Each month an outstanding member of the community will be chosen for User of The Month and will be gifted a badge to prove so to display on their profile.
This month's winner is:
Congratulations Cait! Thank you for being an outstanding, kind user!
The Hunger Games Roleplaying Wiki is the fannon counter part to The Hunger Games Wiki. On this wiki fans of the Hunger Games are free to let their imaginations run wild. We are mainly dedicated to the creation of tributes and fan-made Hunger Games. The wiki is also home to fan-fiction, traditional roleplay, and many devote Hunger Games fans.
We are currently housing 4,843 articles, and 16,043 files as of January 20, 2017.
We have 64 active users on this wiki.
Feel free to start your own story and/or character to help us expand this wiki! Also, check out our auction page to possibly find something to help you get started! Also feel free to help us organize pages by adding categories, and check out our category guide! Take a look in our "Guides" section for some help getting started.
You can use the box below to start a new story or character.
Create an article on this wiki:
Need a little something to help you get started? Having trouble creating that perfect tribute? Are you stuck? Well, the guides are here to help. 
Creation Guides
The three guides below are basic guides to create the three most common character types on this wiki. Tributes, escorts, and mentors.
Tribute Creation Guide • Escort Creation • Mentor Creation Guide
Tribute Guides
As tributes are the most common characters created here, and are the basis of this wiki, we've compiled four guides to assist users in making tributes.
Tribute Naming Guide • Strengths and Weaknesses Guide • Picture Guide • Category Guide
Game Guides
Along with tributes, fan-made Hunger Games are very popular on this wiki. Many people aren't sure how to start a Games, or how to format the page for it. Below are a couple guides to assist you in the process.
Coming Soon! Until a staff member can finish and approve these guides, check out the ones above!
Bureaucrats
Administrators
Chat Moderators
Forum Moderators
Double Moderators
To learn more about our staff indiviually, try talking with them in chat, or see our Staff page!
Ad blocker interference detected!
Wikia is a free-to-use site that makes money from advertising. We have a modified experience for viewers using ad blockers

Wikia is not accessible if you've made further modifications. Remove the custom ad blocker rule(s) and the page will load as expected.